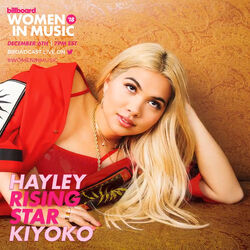 The 2018 Billboard Women in Music Awards are held, as the the 13th annual event, in New York City on December 6, 2018.[1]
Billboard Women in Music is an annual event held by Billboard. Its main award is titled Woman of the Year, established to recognize "women in the music industry who have made significant contributions to the business and who, through their work and continued success, inspire generations of women to take on increasing responsibilities within the field" according to the magazine.[2]
Hayley Kiyoko was honored with the the "Rising Star" award at the 2018 "Women in Music" event.
Rising Star award
Edit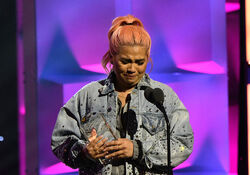 In 2008, Colbie Caillat was honored with Billboard's first Rising Star award because of "her ascent in the pop charts and the repercussion that her music caused." Every year since then, Billboard has honored a female artist with the award. Kiyoko received this honorary award in 2018 and is following in the footsteps of the majorly successful artists listed below.
References
Edit